P R E D A T O R

__

R E B O O T . 
Codenamed ACE360 for the duration of the project, the Predator cleat relaunch was top secret and highly confidential throughout the process. I traveled to Herzogenaurach, Germany where Adidas has its world headquarters in order to collaborate with the Brand ID team and Soccer (Futbol) Business units to further ensure a successful product relaunch. The final logo was designed by Hans-Jürgen Rienert under the creative direction of Andre Hilario and Leon Imas--I helped design in tandem working on the logo, presentation, photography, and design experimentation. Conrad Theron contributed the wonderful storytelling aspects for our visual directions and ultimately for the final identity. Below is the lineage and evolution of the Predator Branding, as well as some extras. Enjoy.
Design - Hans-Jürgen Rienert, Myself
Creative Direction - Leon Imas
Art Direction - Andre Hilario
Copywriting - Conrad Theron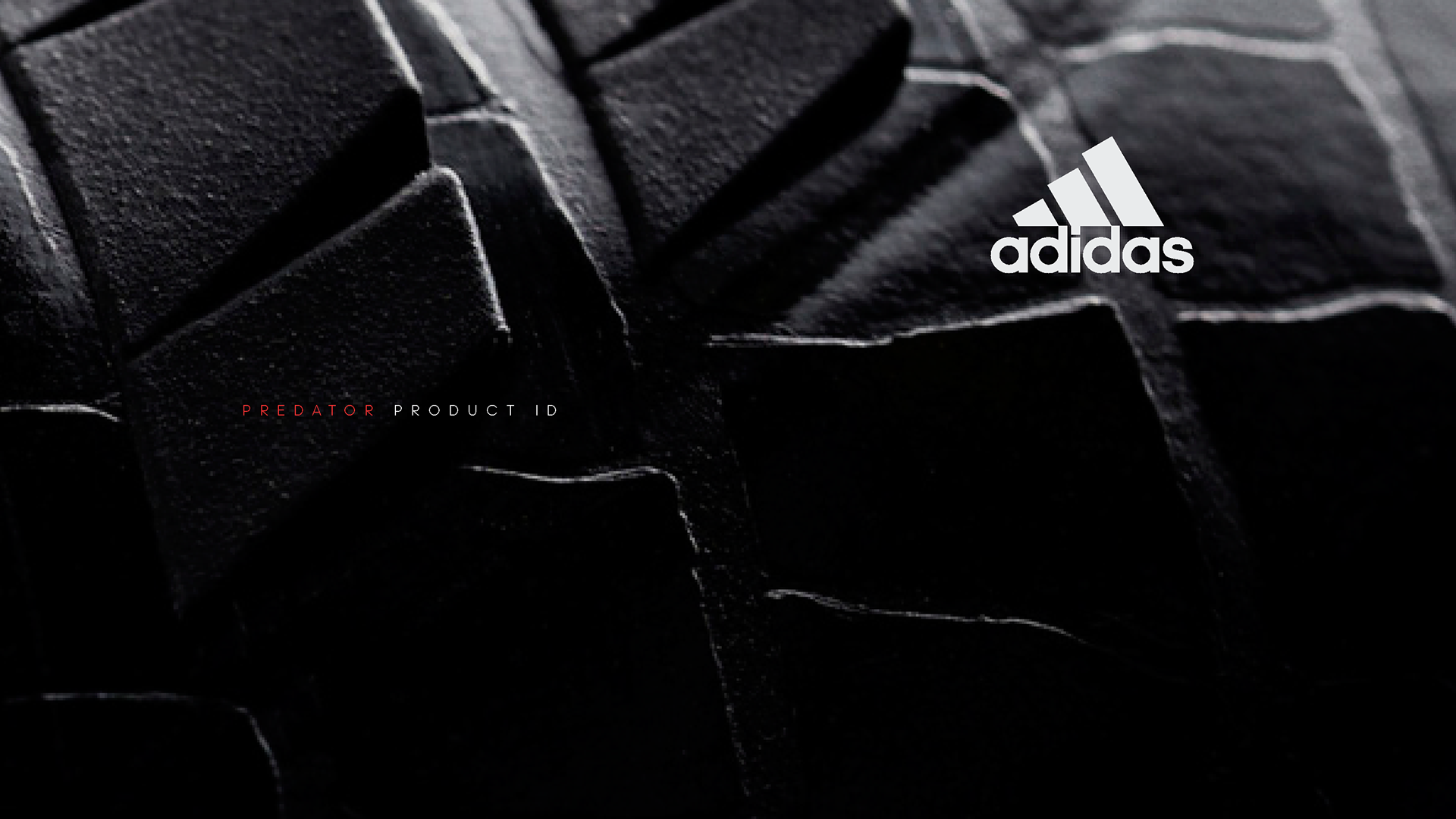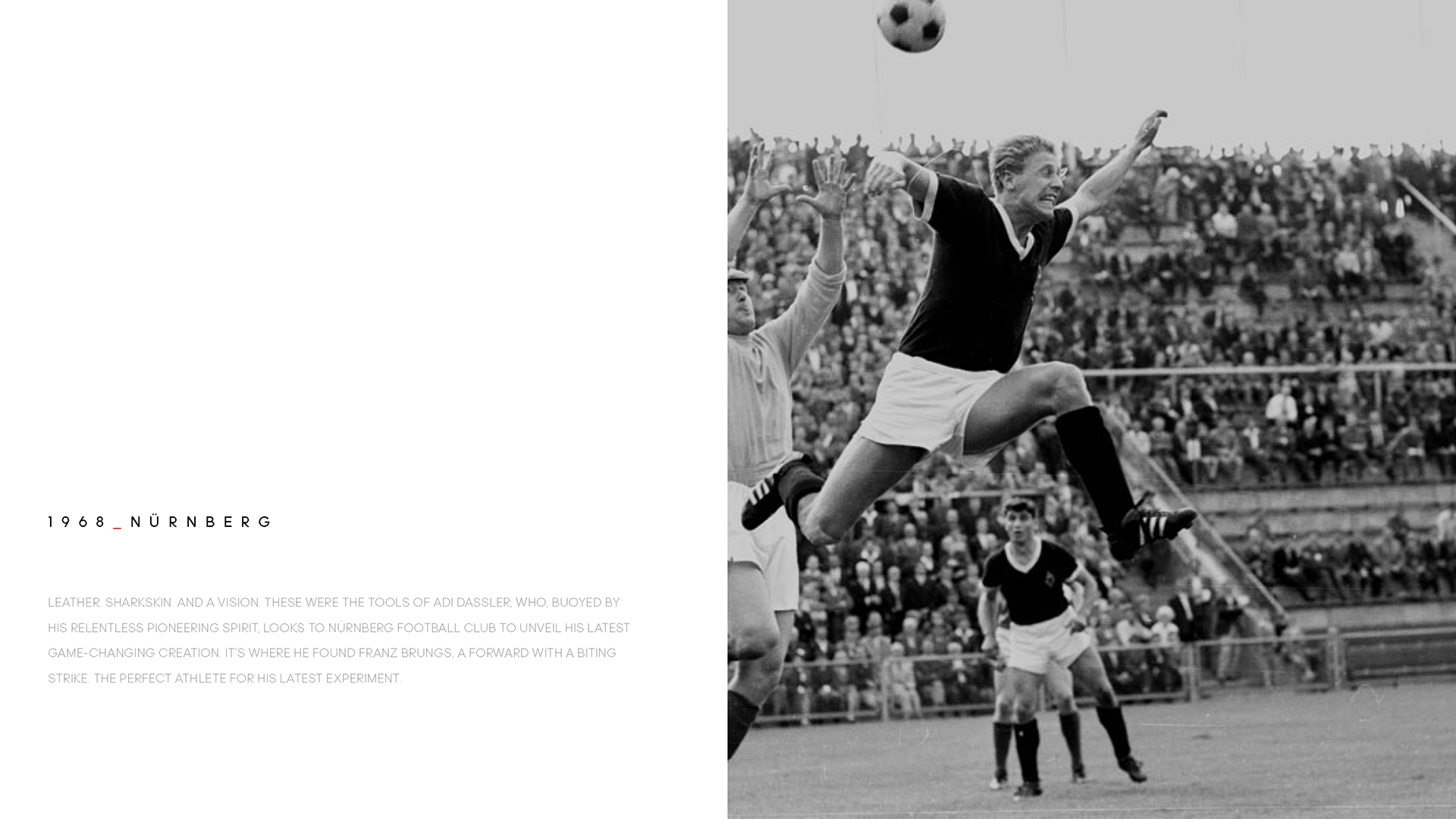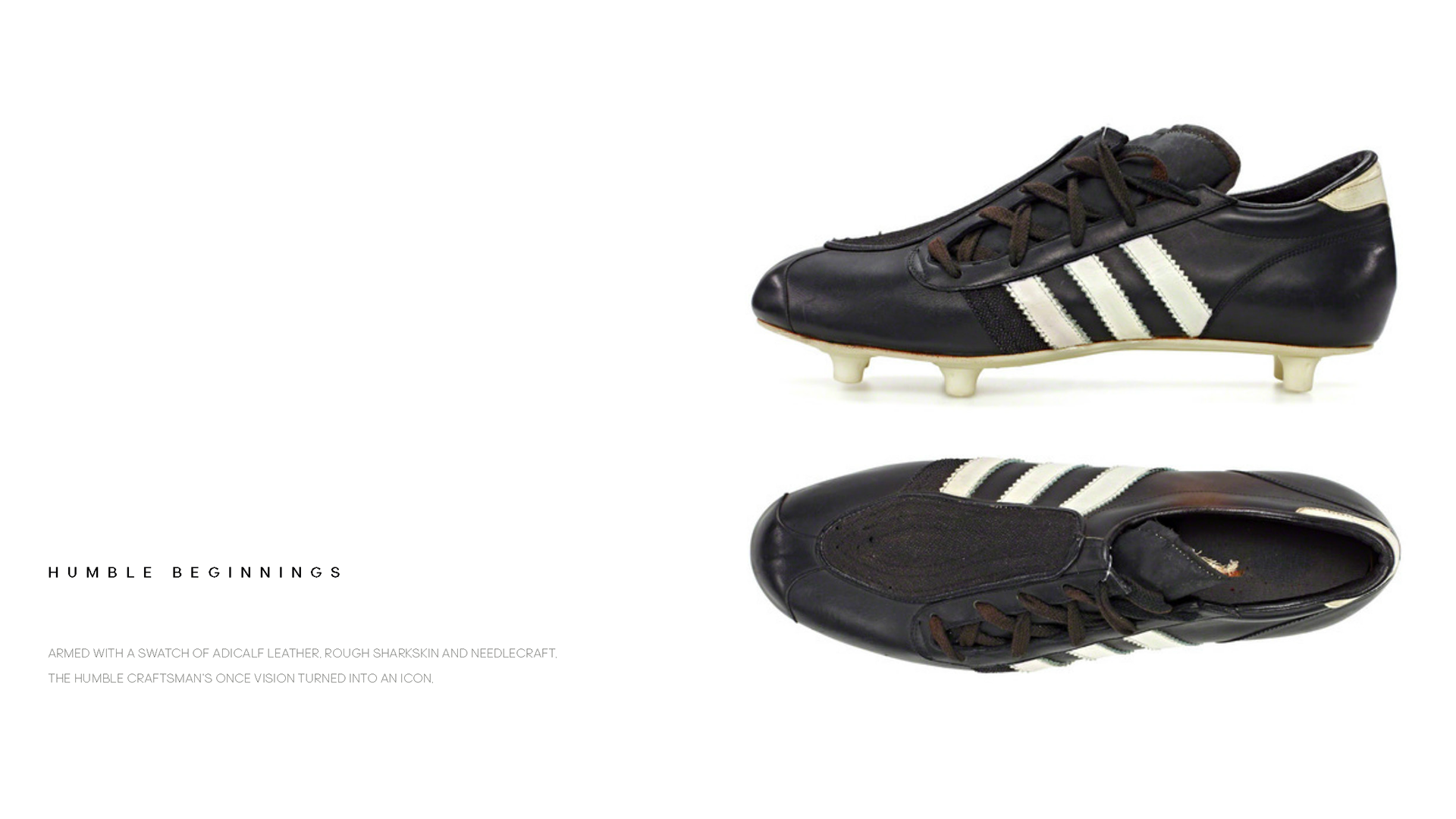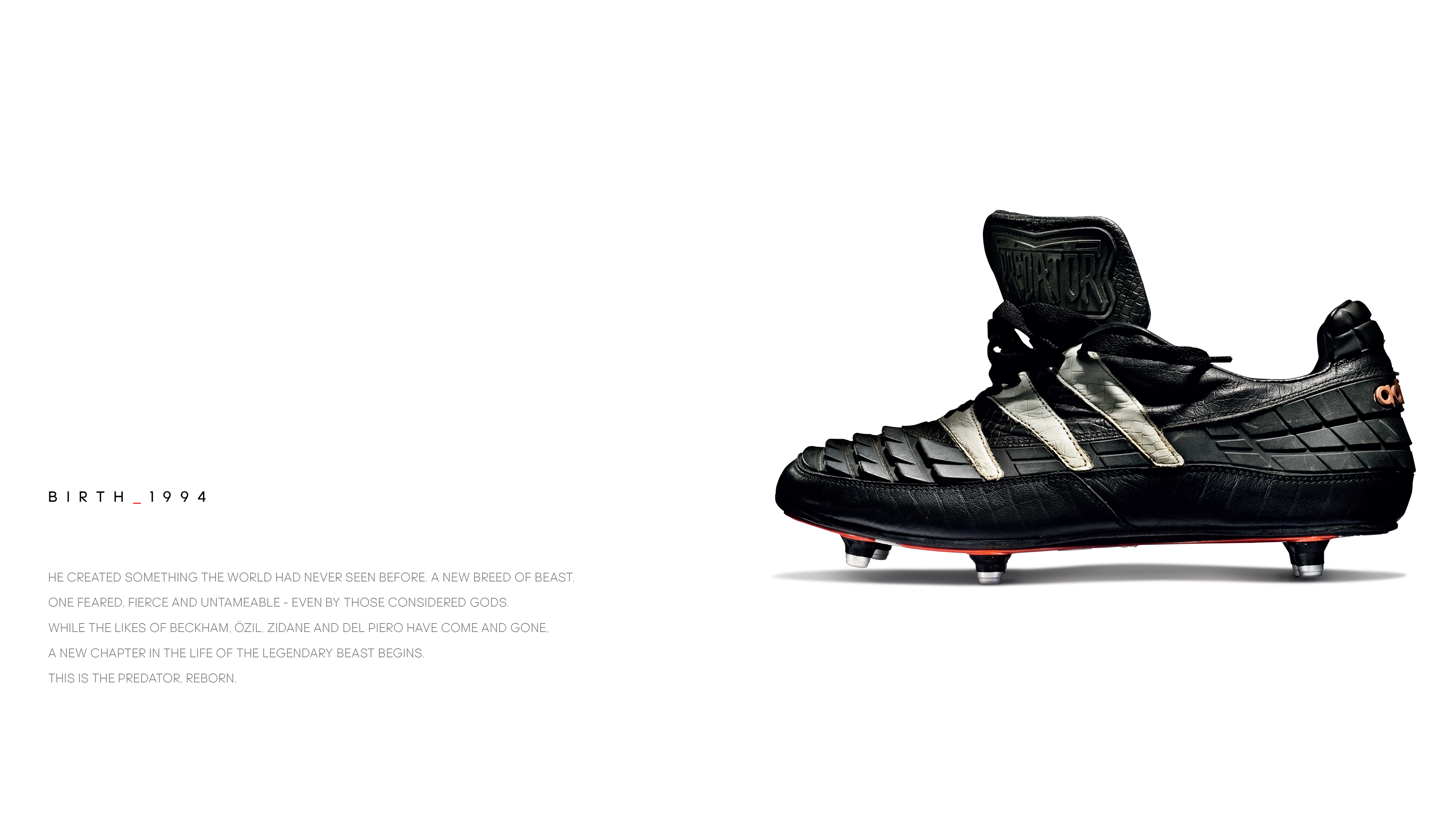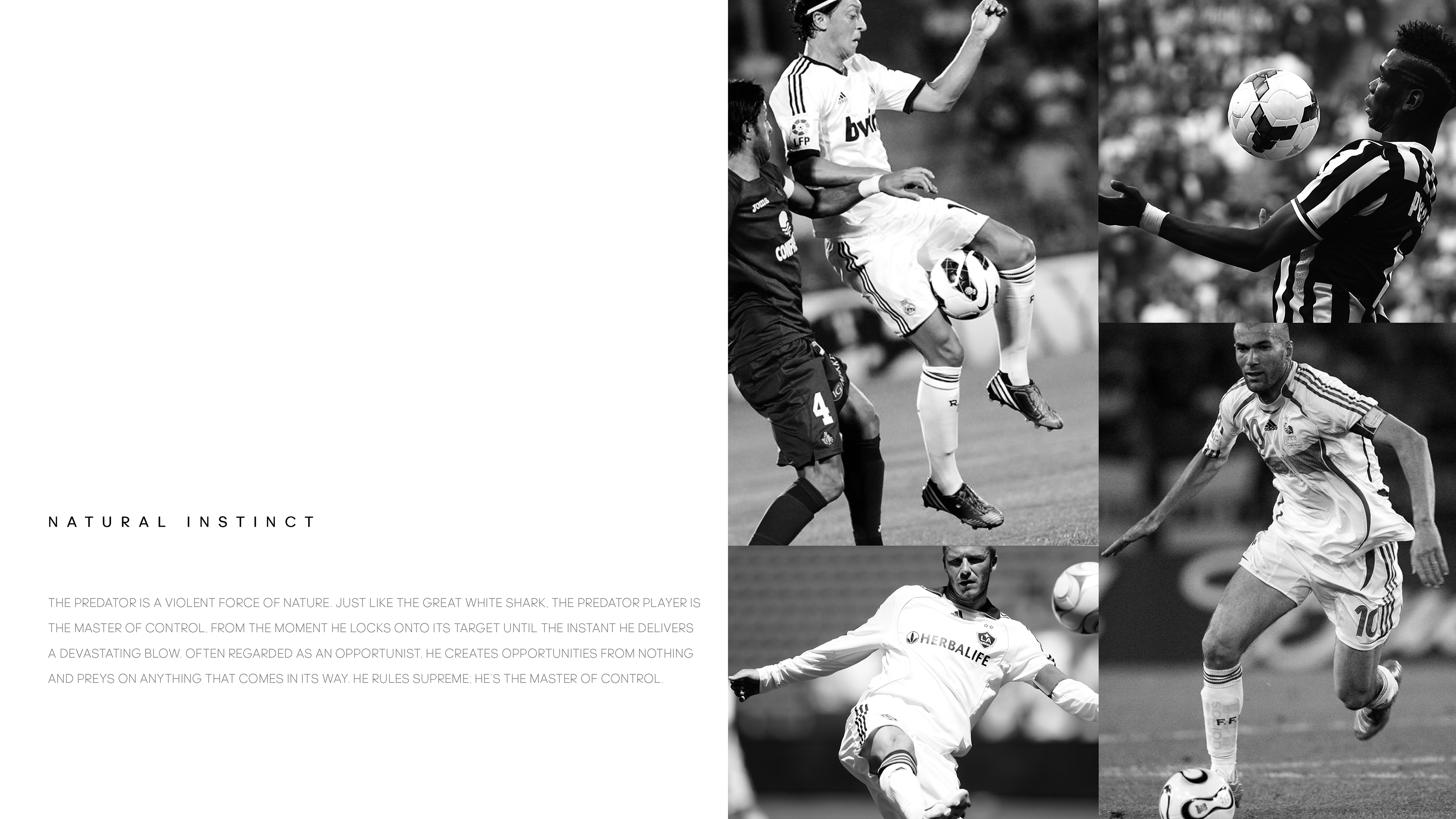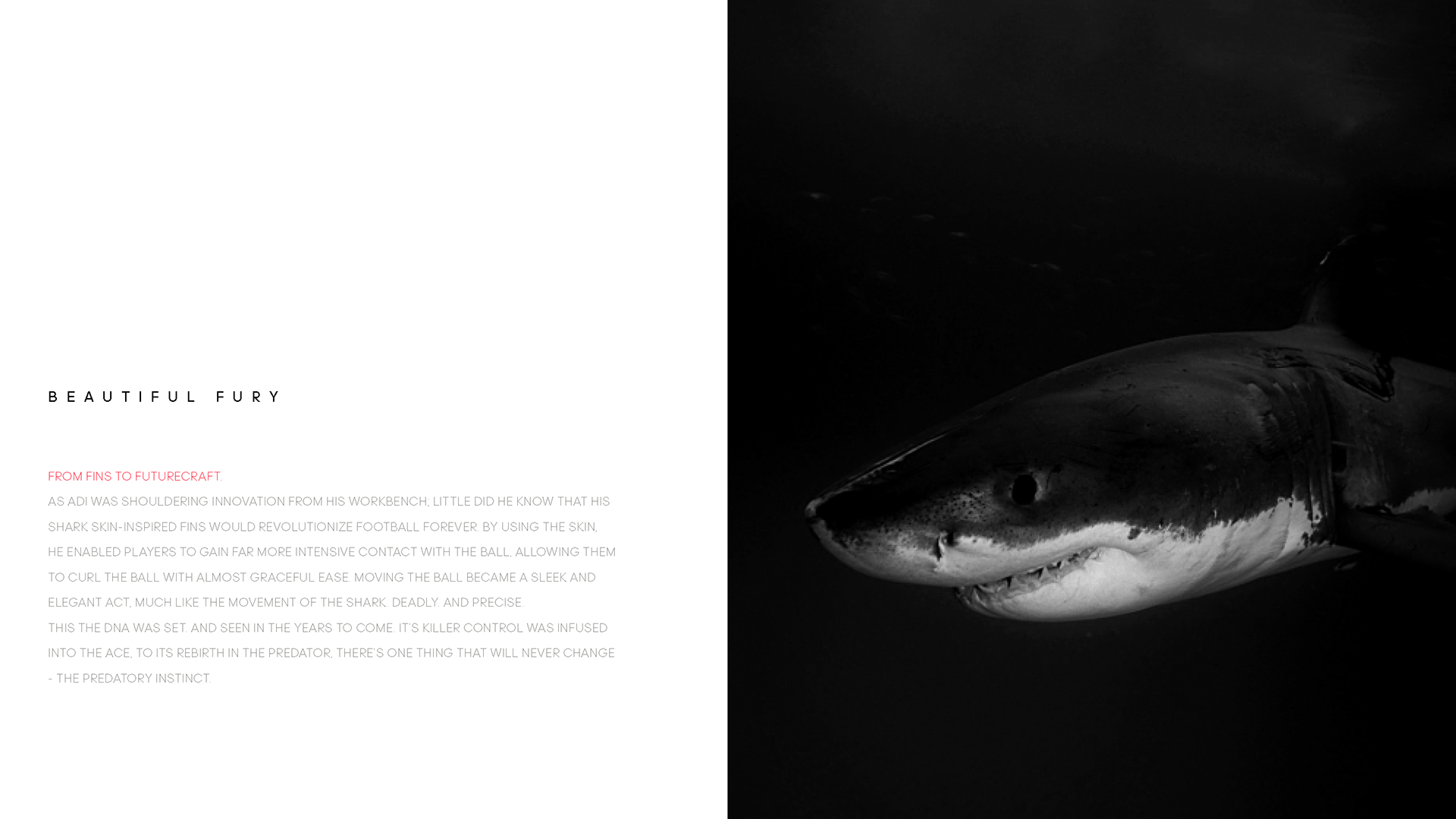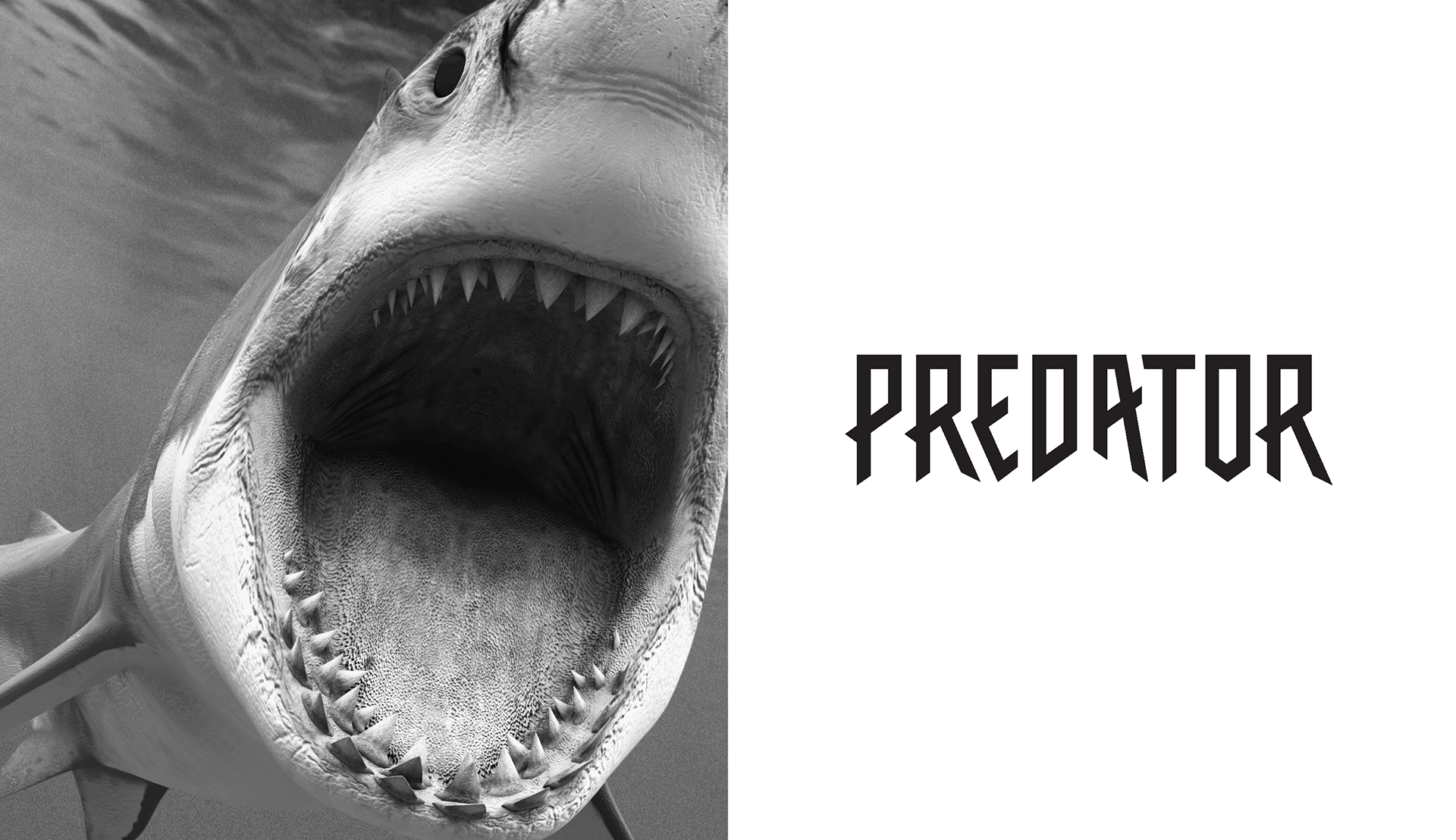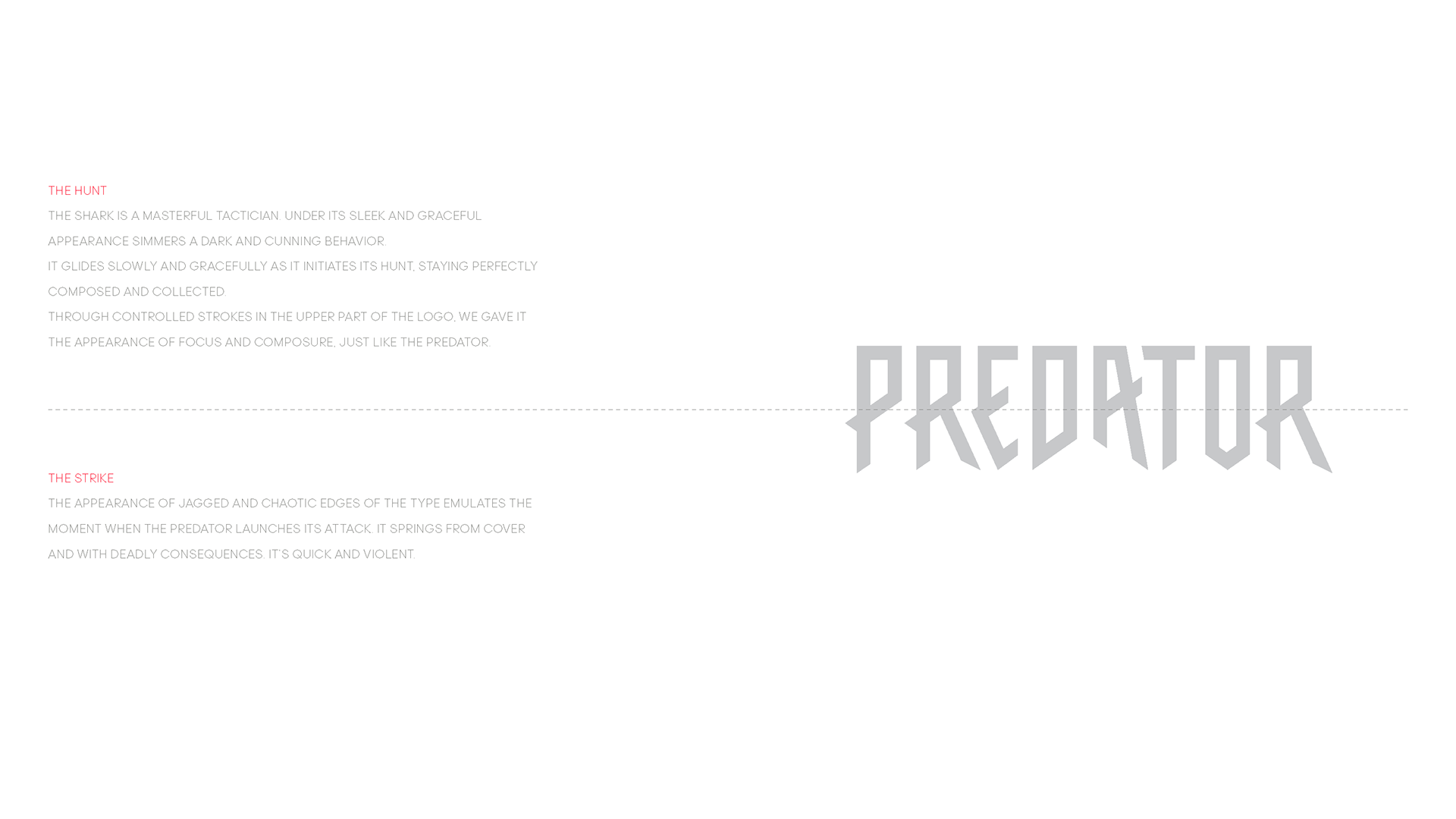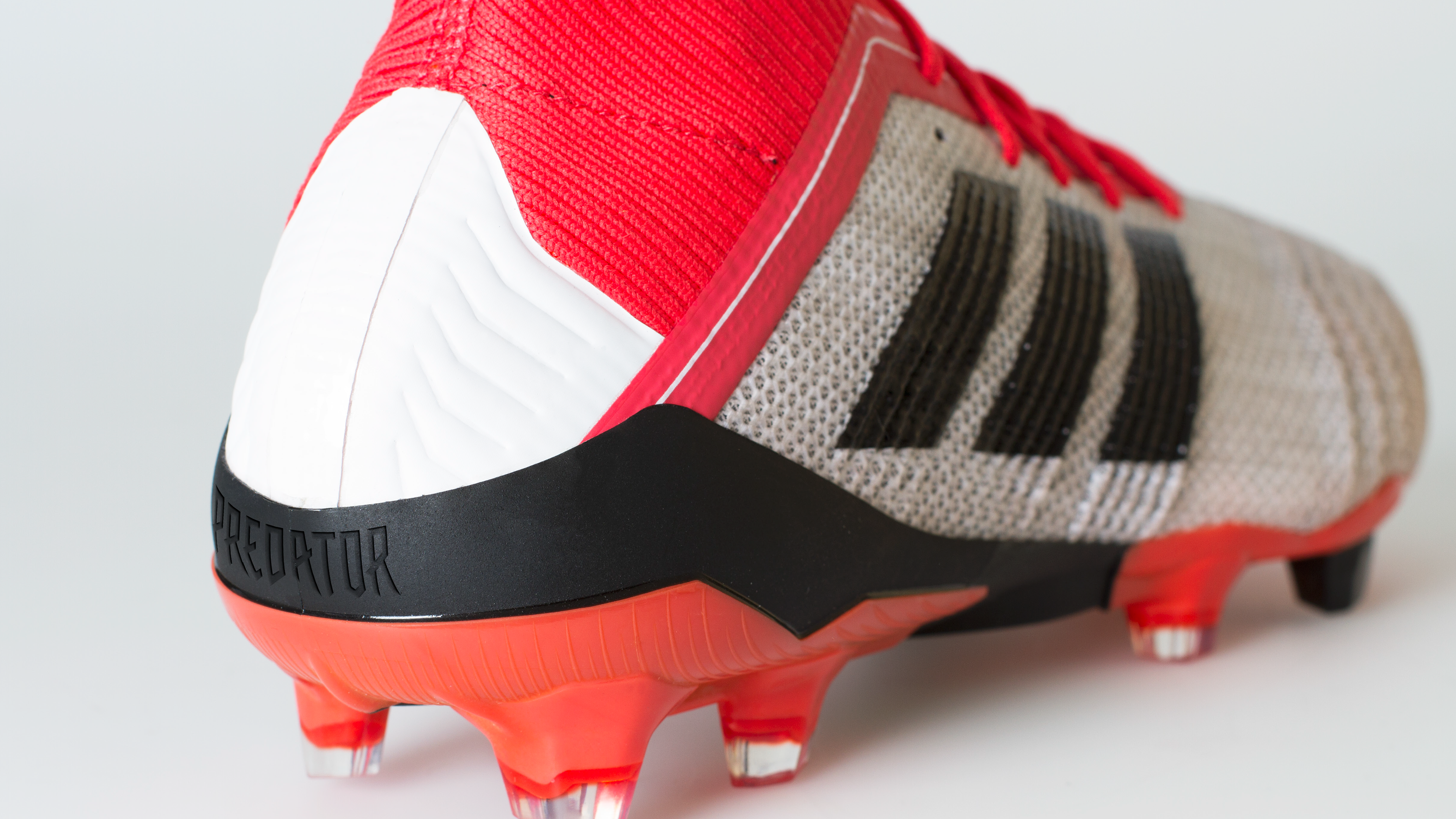 The boot itself was a highly innovative product and consisted of a striking silhouette that utilized Primeknit technology for the upper and a newly constructed outsole. Overall, the design carried with it features of the past, a grippy toecap and sharp, toothy design for ball control. Similarly, we evolved the old logo into a more iconic yet still aggressive mark--preserving the attitude of Predator in modern form.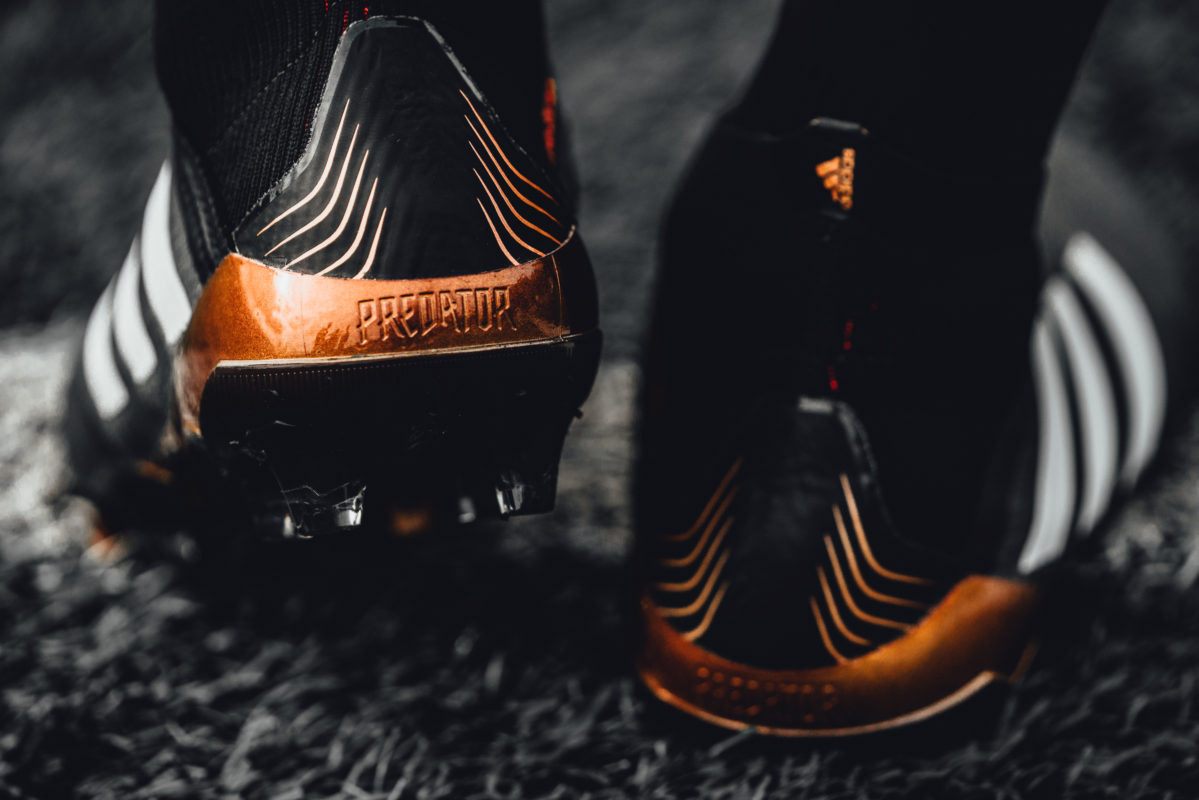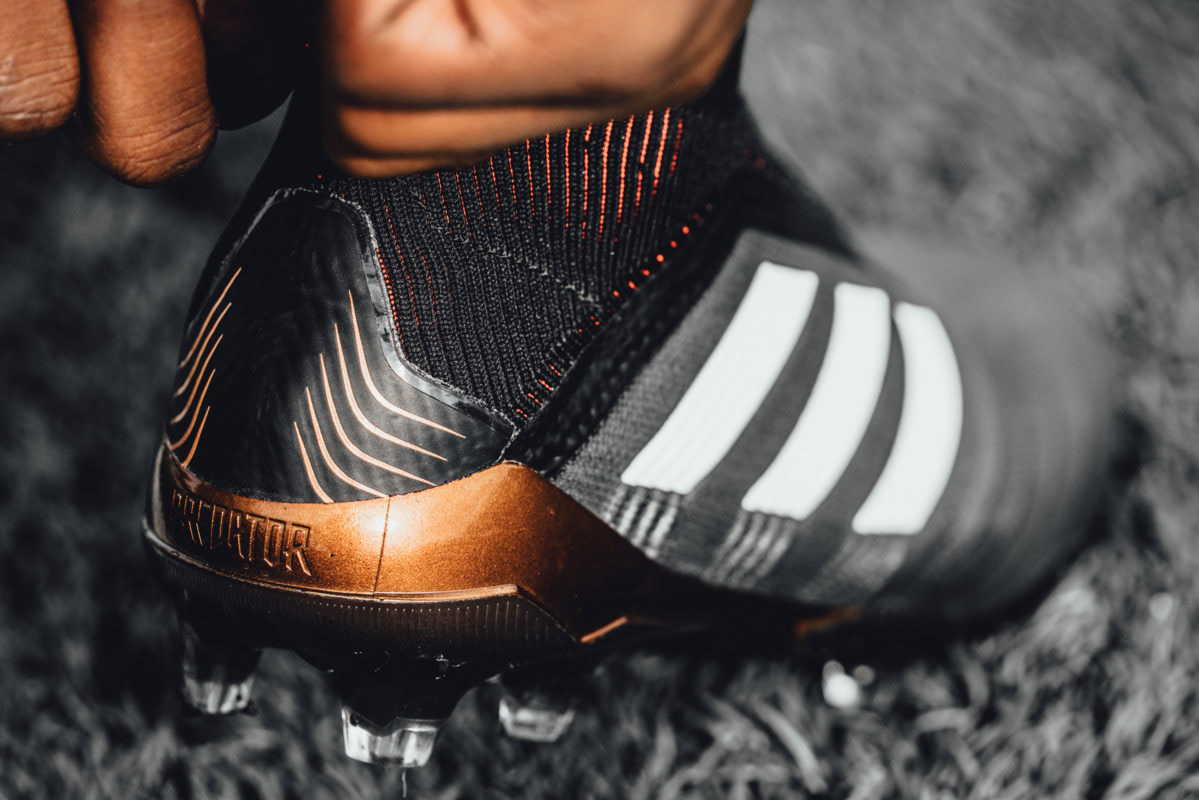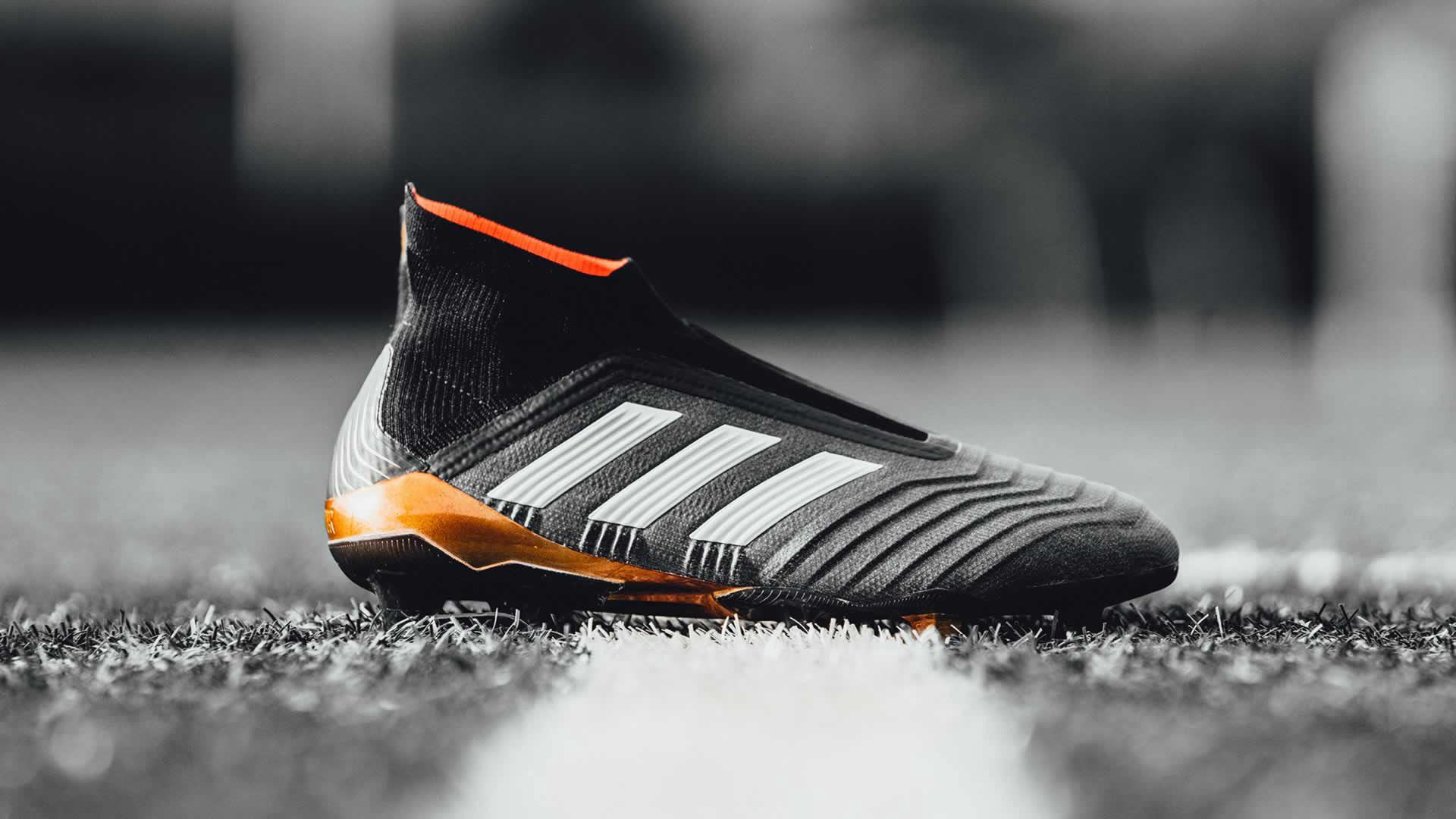 This project presented a lot of conflicts in the beginning, from logistical to conceptual. The product itself was highly confidential and there were changes made down to the last second that rippled into everyone's turf--including ours. In a lot of ways the project mirrored the function of the cleat itself--with aggressively controlled twists and turns, done to generate a win for the brand. 
For the design process, we explored a vast amount of creative wordmark options and visual languages for how these marks would come to life. I dove into 3D rendering, basic modeling and printing as well.
The following are experiments conducted throughout the process for a behind the scenes look at some of the breadth of exploration.